YOUR GO TO EXPERT FOR B2B MARKETING
You can trust us to achieve results with your direct marketing campaigns.
Whether your model is a one call close or a multi-step solutions-based consultative sales, you can count on our expertise.
When you want persuasive and informative proposals, you can rely on us.
We structure proposals to align with your sales process, achieving the best win-win ratios for you and your clients.
We maintain professional standards when it comes to our clients' needs.
We desire optimal results for you and your clients, and we are committed to realizing your goals.
When we first opened, our focus area was on telecommunications services marketing. Since that time we have grown exponentially, building an expansive client portfolio. Currently we provide business to business marketing support for various industries, as well have access to key resources. It pays to have industry connections.
We help ease the stress of telemarketing and finding new clients.
We can either complete the sales process entirely via telephone or set appointments in field for in person presentations, aligning with your plan.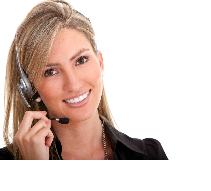 "Adam is a highly motivated and successful sales professional. Working with Adam for 2 years I have seen Adam push through adversity and continue to fight for his high goals. Adam would be a great addition to any sales team." -- Chris Rittgers, Comcast Business
"Adam is a needs based consultant whose main goal is to exceed his clients' expectations." -- Bill Crow, Comcast Business